Financial Account
NTK's Financial Account is a

virtual wallet

from which payments are made for services offered by the Library, such as photocopying, printing, scanning, rental of study rooms, and penalties for overdue items. Your Financial Account is created automatically when you register to use NTK.
You can "charge" your Financial Account in cash at the Cash Desk. Credit card or wire transfer charging is not yet available. To retrieve remaining funds on your Financial Account, visit the Cash Desk as well.
You can view information about your Financial Account at: https://ps.techlib.cz/. You can select your username and password when you register.
Main Page: Financial Account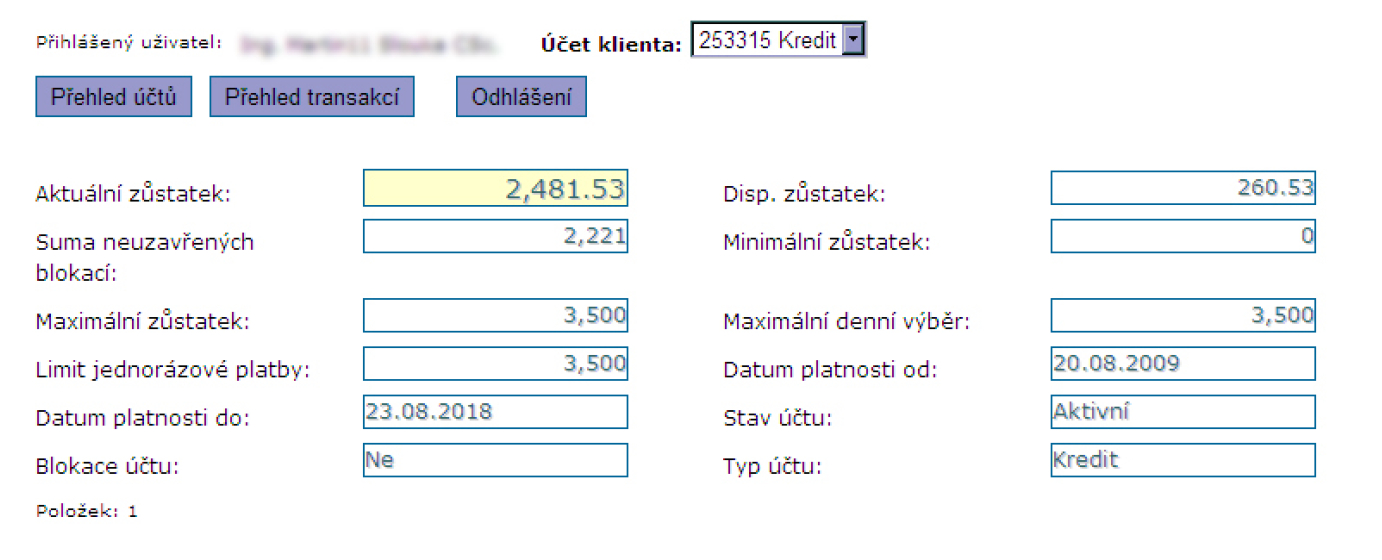 Aktuální zůstatek = Current balance, total available
Suma neuzavřených blokací = Sum of payments made, amount total for payments already incurred (e.g., overdue fees, study rooms bookings, etc.)
Maximální zůstatek = Maximum balance of 3500, - CZK, maximum amount allowed within the Financial Account system
Limit jednorázové platby = Lump sum payment limit
Datum platnosti do = Valid until
Blokace účtu = Account blocked (Ano/Yes or Ne/ No)