International Conference KRE 11
The National Library of Technology under the auspices of the Deputy Minister of Education, Youth and Sports Ivan Wilhelm and in cooperation with the Czech Technical University and Institute of Chemical Technology in Prague organizes the international conference KRE 11 (Knowledge, Research and Education).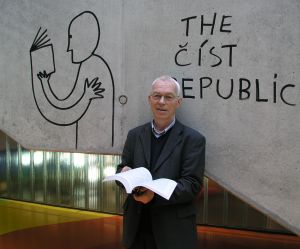 On September 9th, 2009 the Czech National Library of Technology in Prague opened the doors of its state-of-the art new building. A year later, to commemorate this grand event, we launched our first in an annual series of conferences devoted to the crossroads between Knowledge, Research and Education. It was a terrific success and we plan to repeat it again this year: the topic of our 24 hour meeting this coming September 9th is research metrics. Our wish is to draw attention to the often controversial mechanisms for evaluating the results of research and their subsequent impact on its continued financing and institutional support. We believe that in times of economic difficulties it is all the more important to seek reasonable and fair methods that would foster research as a necessary condition of future economic growth and of a flourishing higher education.
Our conference (hosting all together about 90 guests) brings together university dignitaries, senior members of the faculty, library staff and publishing industry with the purpose of facilitating discussion of research trends and policies that inform their respective fields of interest and that we all share. Typically, we have five to six key note lectures that cover a variety of perspectives, both domestic and international, on the topic at hand, and plenty of room for informal meetings and conversations.
Martin Svoboda, Director of National Library of Technology
Sponsors