NTK Institutional Digital Repository (IDR)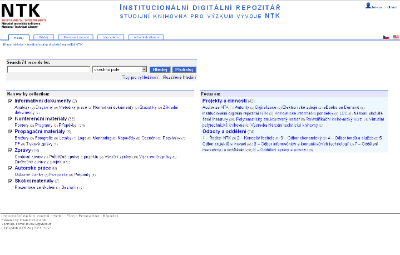 Since 2010 National Library of Technology has operated the Institutional digital repository (IDR), which serves as a study library for research on development of NTK. The aim of the repository is to ensure Open Access to digital grey literature which is produced by NTK employees.
IDR serves as a long-term repository for this literature. The repository is powered by CDS Invenio system - the same software solution which powers the Digital repository of the NRGL.
The repository is available at http://repozitar.techlib.cz.
Publishing activity of NTK employees is controlled by the NTK director's Directive 1/2011 of the NTK Director on the publishing activity of NTK employees and on the rights to the results of ReDe, which is available here.