Rare Books and Special Collections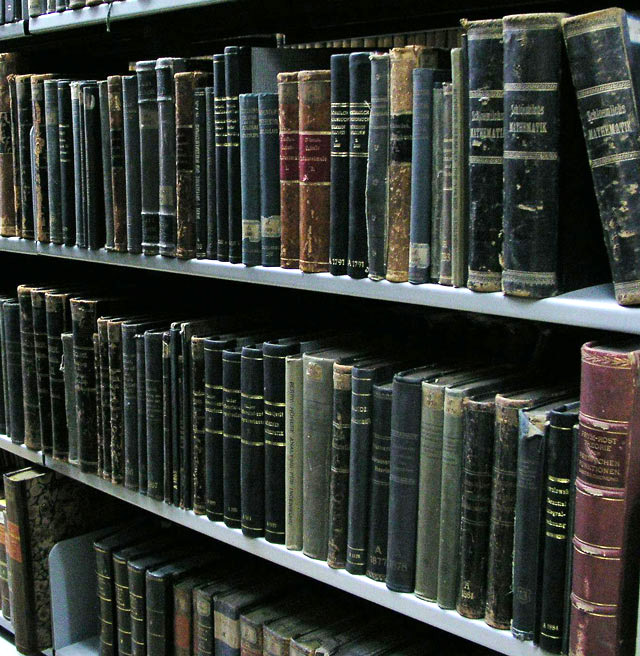 NTK's Special Collections contain books and other materials published between 1500 and 1913. There are three primary parts of the collection. The "core" is comprised of old prints (1500-1800); this collection is maintained under archival conditions. The 19th century collection is stored, at present, under standard storage conditions, as are documents printed between 1901-1913. The division of the collections into three parts stems from the Library's history when organizing its collection. Because documents belonged to the original Professional Engineering School and its descendents, the collections are handled in a historical manner.
Study Room of Rare Books and Special Collections (3rd Floor)
NTK's historical materials been accessible to researchers since 2006, following a set of Research Policies (part of the Library's Policies). Please coordinate you research of these materials with the Office of the Rare Books and Special Collection or the NTK Services division, both located on the 3rd floor of the Library.
Opening Hours
Tuesday

9:00-13:00

Wednesday

9:00-16:00

Thursday 12:00–16:00
Contact
By phone +420 232 002 407 or email