International Conference Knowledge-Research-Education, Prague 09/09/10
The National Library of Technology under the auspices of the 1st Deputy Minister of the Minister of Education, Youth and Sports Kryštof Hajn and in cooperation with the Czech Technical University and Institute of Chemical Technology in Prague organizes the international conference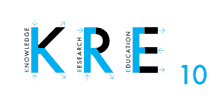 On September 9th of this past year we had ceremonially opened the doors of the state-of-the-art new building of the National Library of Technology and we would like to commemorate this special date (090909) by organizing our conference.
In fact, we hope that this will be but the first in a tradition of annual meetings. The general topic of the conferences is Knowledge, Research and Education. It is planned as a small conference (of about 90 guests) where university dignitaries and senior members of the academic, library and publishing fields can come together and listen and discuss trends and policies that inform their respective fields of interest and that we all share.
Our wish is to draw attention to a mutual dependency of what is often experienced as institutionalized separation between information providers, knowledge makers and educators by offering an amiable platform for lectures and discussion that reflects on the myriad and rapidly changing ways in which information is transformed into knowledge which, in turn, supports research and is further shared within the academy to promote the process of higher education.
Martin Svoboda, Director of National Library of Technology